Resources and Affiliates
Affiliated Companies
Aston Technical Consulting Services works in through various companies as needed to provide quality management support services and personnel training that is unique to the oil and gas industry. Contact us to obtain support services or training provided by an experienced quality professional. (ATCS).
---
Exemplar Global is ISO 17024 accredited for personnel certifications. Exemplar Global, previously known as RABQSA and RAB is recognized globally and supports a large community of highly educated and engaged professionals, to enhance their career outcomes. Exemplar Global training certification programs provide proof of competence for professionals, training providers, higher education institutes, and commercial organizations offering non-degreed training.
Visit www.exemplarglobal.org
---

TrackPro is a software solution that allows you to track and manage the status of recurrent activities such as calibrations, maintenance, and reminders. Tracking and controlling these activities will assist you in meeting the strict needs of today's highly regulated environment. TrackPro helps you meet the requirements of the QSR, cGMP, ISO 9000, QS 9000, ISO 13485, etc.
---
Accreditation to ISO/IEC 17025 is a rewarding process to move your organization toward global recognition, consistent operations, and sustaining a competitive advantage. For suppliers seeking competent testing facilities, accreditation to ISO/IEC 17025 with a scope of lab accreditation appropriate for the calibration or testing required provides the needed assurance. ANAB is one of the few multi-disciplinary bodies offering lab accreditation in many different areas of calibration and testing. ANAB also accredits companies for unique scopes and customized test areas. The application form includes a list of calibration/measurement and testing parameters.
---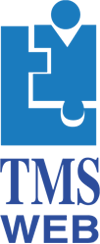 Quality Systems Integrators provides TMSWeb Quality Compliance Management software for the challenging processes associated with quality and regulatory issues. TMSWeb is a training and document management solution which secures and manages information, as well as employee awareness and understanding of that information, in order to achieve and maintain compliance with industry standards. TMSWeb software is fully compliant with FDA 21 CFR Part 11 (electronic signatures), with modules available for Testing and Quizzing, Forms, Auditing and Change Control.
Email: info@qsi-inc.com
---
API-U is an ANSI-accredited certification body for ISO 9001, ISO 14001 management systems. Other proprietary QMS certifications offered solely by the API include, API Q1, API Q2 and 18 LCM. Likewise, the API product monogram license program is exclusive to the API. The API maintains more than 600 published industry standards, recommended practices and technical documents. API-U is a leading provider of personnel training and certification programs that are specific to the oil and gas industry.
Useful Links
Registrars Accreditation Board and Quality Society of Australia (RABQSA), formerly known as RAB is an internationally recognized provider of training and certification schemes for quality, environmental and management professionals from various industries Worldwide.
---
The American Society for Quality (ASQ) is a nationally and internationally recognized provider of quality management training and various QMS Auditor, Engineer and Management certification schemes.
---
The International Organization for Standardization (ISO) is headquartered in Switzerland. This organization is comprised of members from a large variety of industries from throughout the World. The USA is represented on selected committees such as Technical Committee (TC) 176 for quality management systems and TC 207 for environmental management. ISO is not a part of any government regulatory agency. ISO standards are recognized worldwide and are voluntary.
---
IAF accreditation reduces risk for businesses and their customers by assuring that accredited bodies such as registrars' are competent to carry out the work they undertake. IAF member registrars' and accreditation bodies are required to operate at the highest standard and require the bodies they accredit to comply with applicable standards such as ISO 17021. Certificates issued by bodies accredited by members of the IAF are recognized worldwide under a Multilateral Recognition Arrangement (MLA).
---
The American National Accreditation Board was formed by ANSI and ASQ to provide a consistent approach to the national accreditation and regulation of companies serving as ISO registrars. ANAB is a member of the International Accreditation Form (IAF).
---
API-U hosts all of the API sponsored training programs and provides continuing education for oil and gas professionals. API-U also hosts many courses that would benefit individuals just getting into the industry. API-U Instructor lead training courses include, Audit Fundamentals and Lead Auditor, API Q1 Fundamentals and Practitioner, API Q2 Fundamentals and Practitioner, and API Q1 Certification and API 6D Monogram Workshop. Visit API-U's course calendar page to select courses and approved trainers that meet your requirements.