Instructor Led Classroom and
Virtual Classroom Training Courses
API-U, Training Courses
Training Venue: Virtual or Live Classroom in Kingwood TX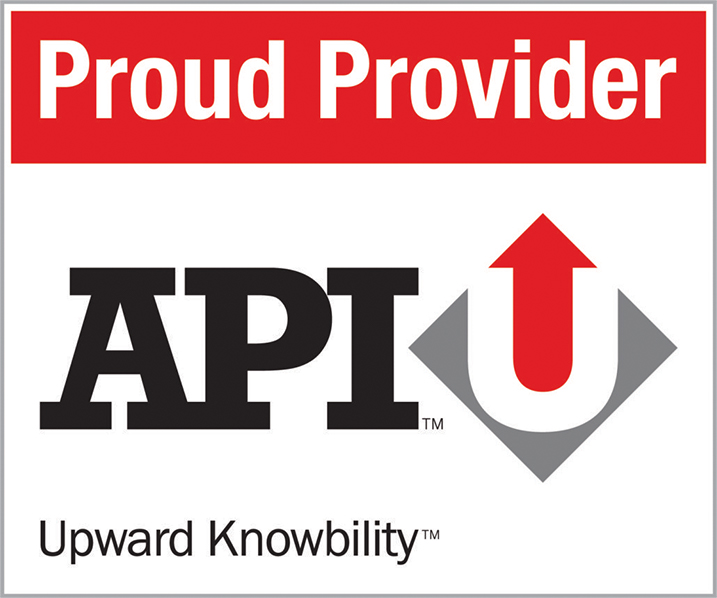 Exemplar Global QMS/Auditor Courses
Training Venue: Virtual or Live Classroom in Kingwood TX

ISO 29001:2020 Fundamentals & Practitioner Training, 2.4 CEUs
The purpose of this three-day virtual course is to provide the Practitioner with the knowledge and interpretation of ISO 29001:2020 requirements needed to obtain 3rd party QMS certification. Attendees receive an overview of the interrelationships, commonalities, and differences between API Q1, API Q2, ISO 9001:2015, and ISO 29001:2020. After completion...
Intro to Risk Management & Root Cause Analysis
This 2-day live-streamed workshop. This workshop includes a balanced mix of lectures, open discussions, group, and individual hands-on exercises. After completing this training, participants will be familiar with the ISO 31000:2018 risk management framework, and the use of various root cause analysis strategies as well as their strengths and weaknesses....
ISO 29001:2020, Auditor & Lead Auditor Certification Course
This 3 ½ days virtual training course is conducted live. A combination of case studies, individual hands-on activities, and role-plays are used to present as well as practice the course materials.  A final exam will be given to validate the achievement of Auditor competencies essential for conducting effective 1st, 2nd,...
Exemplar Global Professional Courses
Training Venue: Virtual or Live Classroom in Kingwood TX