Instructor Led Classroom and
Virtual Classroom Training Courses
API-U, Training Courses
Training Venue: Virtual or Live Classroom in Kingwood TX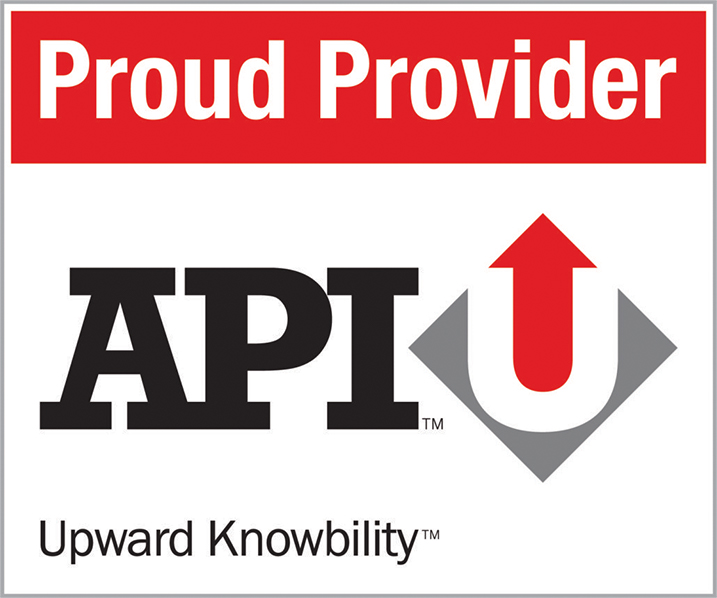 Exemplar Global QMS/Auditor Courses
Training Venue: Virtual or Live Classroom in Kingwood TX

API Q1 & Q2 Internal Auditor Training
This three-day virtual training course is based upon ISO 19011:2018, Management System Audit Guidelines, and API Q1 and Q2 requirements. Experienced Auditors will refresh their existing audit expertise and become familiar with additional auditing techniques. This course also provides those with limited audit skills or Auditors in Training with a...
Exemplar Global Professional Courses
Training Venue: Virtual or Live Classroom in Kingwood TX

Effective Management Rep, API Q1 & API Q2
This two-day virtual training course provides participants with insight into API Q1 and API Q2 requirements. In addition to understanding QMS requirements, it's equally important for the Management representative to recognize their organization's internal requirements and policies. Case studies, videos, group, and individual exercises are used to practice risk based...
Intro to Risk Management & Root Cause Analysis
This 2-day workshop provides a balanced mix of open discussions, group, and individual hands-on activities. After completing this course, attendees will demonstrate their knowledge of ISO 31000:2018 guidelines for risk management and various root cause analysis methods. These root cause analysis methods include the 5Whys, Cause-and-effect diagram, and Bow-tie diagram....